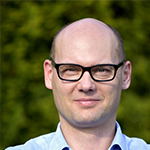 Stanisław Umiński (hab. PhD)

An associate professor at the University of Gdańsk, co-founder and vice-president of the Institute for Development, senior analyst of the ABSL Poland Business Intelligence Unit. Participant and head of research projects on foreign direct investment, foreign trade, and regional development carried out inter alia for: European Commission, National Bank of Poland, Ministry of Regional Development, National Science Centre. Author and co-author of publications in the fields of foreign investment, competitiveness, foreign trade of regions and special economic zones.
"EU response to the global challenge: the rise of competition for FDI in the post-pandemic"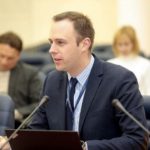 Paulius Klikūnas
Researcher at Kaunas University of Technology, co-founder and research coordinator at Research Initiative on Organised Crime and chief investigator of police anti-corruption unit, currently seconded to the position of senior adviser on financial crimes at European Union Advisory Mission to Ukraine.
"Integrating Big Data, Data Science and AI policies in the Security Sector Reform – good practices in EU Common Security and Defense Policy"